Fire Alarms
Fire Detection systems protect both life and property. They alert workers and external emergency services to unexpected and dangerous incidents, and allow appropriate and timely action to be taken to evacuate the property. We install a variety of Smoke Detectors, Heat Detectors, Manual Break Glass Call Points, Bells or Sounders and Strobes, Door Retainers, conventional magnets or high level combined closure and holder.
We install both Manual Systems and Automatic Detection Systems capable of notifying the keyholder and the emergency services via our 24 hour Alarm Receiving Centre . Every Fire Alarm System is professionally designed to your specific requirements. These are installed and maintained to BS5839 Part 1 (Commercial) and BS5839 Part 6 (Domestic) standards, using only high quality reliable equipment supplied by the industry's leading manufacturers which carry the  Loss Prevention Certification Board (LPCP) certification. Each system is certified on completion.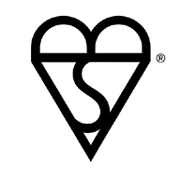 Our installations only use products which carry the Kitemark® Fire Safety Product Standards BS-EN54 Full details can be view on the British Standards Institute website. All installation work carried out to BS5839 and BS7261
Summary
We install, and service our own systems. We are also able to service and maintain existing systems which have been installed by other contractors.
Control Panels
Smoke Detectors
Heat Detectors
Sounders
Bells
Strobes
Break Glass Call Points
Door Retainers